Background
Pak Thale is a coastal area dominated by salt pans, which is of international importance for migratory shorebirds. It is part of the Pak Thale – Laem Phak Bia Flyway Site, recognised as a priority site on the East Asian-Australasian Flyway as a regular wintering site and migration passage of several globally threatened species, most notably the Critically Endangered Spoon-billed Sandpiper. Pak Thale is also part of the Inner Gulf of Thailand Important Bird Area as recognised by BirdLife International and the most important area in Thailand for coastal shorebirds in terms of abundance and diversity. The area of the Pak Thale site is about (300 rai) 50 ha and hosts over 7,000 water birds during the northern hemisphere winter, comprising 50 species, including several globally threatened migratory birds which are also recorded in Japan, such as Critically Endangered Spoon-billed Sandpiper and Endangered Great Knot.
The Spoon-billed Sandpiper is the most threatened shorebird on the flyway, with perhaps as few as 200 breeding pairs remaining, having undergone a dramatic decline during the past two decades, partly as a result of loss of habitat on the flyway. About 10 Spoon-billed Sandpipers are recorded in the Inner Gulf of Thailand each year with Pak Thale-Laem Phak Bia having the highest annual records. The Inner Gulf of Thailand is a must for anyone wishing to see this bird for the first time, because of its easy accessibility from Bangkok and frequent records of the Spoon-billed Sandpiper regularly disseminated through social media. Seeing this species is a highlight on many birdwatchers' trips to Thailand.
Aside from coastal mudflats and remnants of mangrove forest, the land is largely given over to human productive uses and dominated by salt pans. The salt pans also play an important ecological role in that with the loss of natural habitat, the less saline pans are used by shorebirds for roosting and feeding during high tide. Aquaculture is the other major livelihood activity in the area and shellfish collection takes place on the coastal mudflats.
The biodiversity of the site and local traditions are mainly threatened by gradual land conversion, especially to intensive aquaculture. This is a trend occurring throughout the Inner Gulf of Thailand, alongside urban development as another source of land use change. Conversion to aquaculture is mainly driven by short-term profits and low aquaculture labour requirements with additional benefits from the sale of extracted soil from creating ponds. A recent slump in salt prices is further encouraging land use change. Most land at Pak Thale is owned by a few major landowners, not the salt farmers. Locally, there is another risk of pollution from local industries, which may damage aquaculture and salt pans. A low, but significant, level of netting of birds is also a threat.
Long term goal
Habitat at Pak Thale is protected and enhanced for shorebirds and the site is recognised for its international importance for shorebirds and as a tourism destination demonstrating sustainable co-existence between nature and local livelihoods
Project purpose
During the project, we will develop a model for sustainably managing Pak Thale for shorebird conservation by working with local stakeholders through salt farming, bird tourism and direct management of shorebird habitat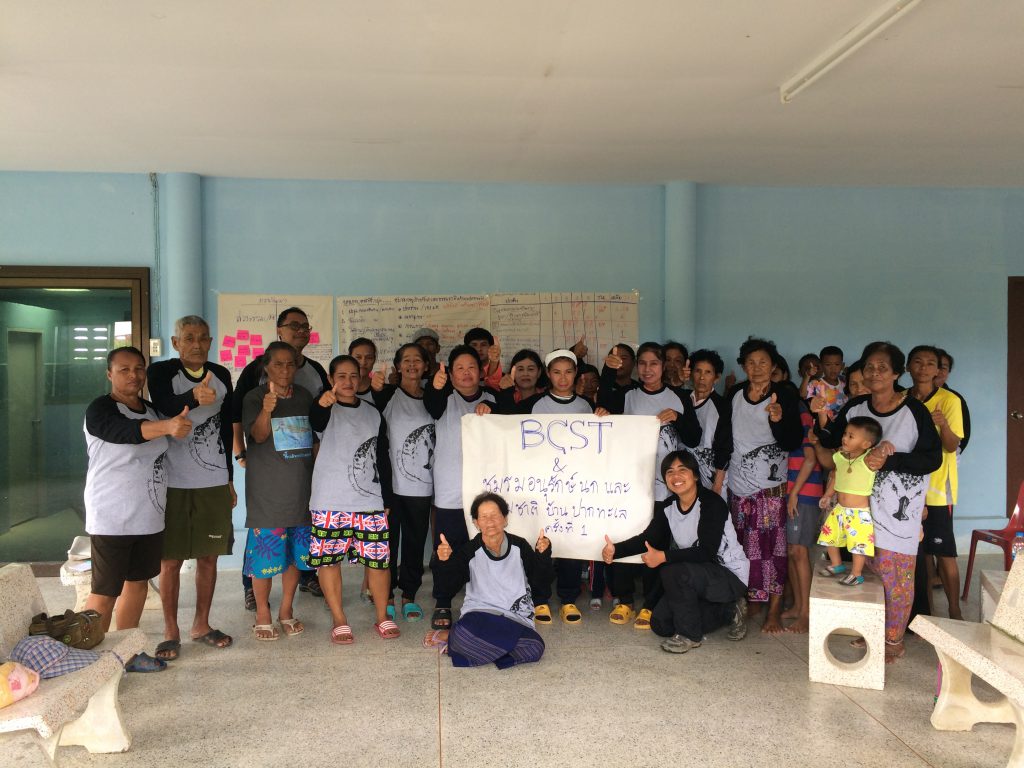 Support by